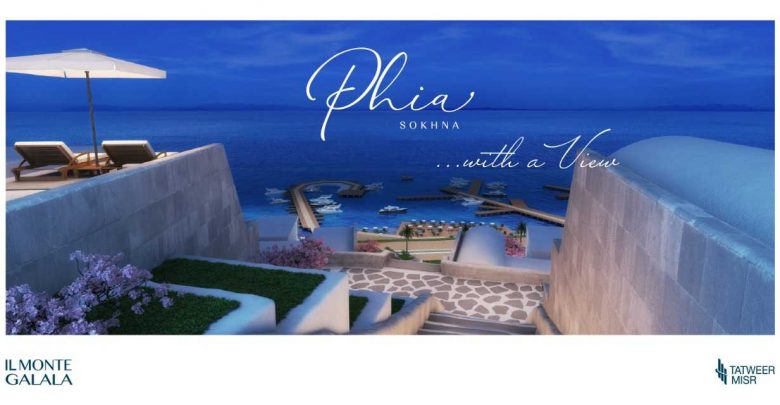 Top 10 informations about Phia Ain Sokhna
Phia Sokhna Project is a new project for Tatweer Misr Real Estate Company, which started in early 2014 in Ain Sokhna
tatweer misr redevelopment in Ain Sokhna is back to launch its second project in the city of Galala
1 -When did tatweer misr Company launch Ain Sokhna ?
Phia Ain Sokhna was launched on 10/11/2019 corresponding to the previous Thursday by a huge ceremony in a hotel
Four Seasons The surprise of all the attendees was the announcement of the project phia Ain Sokhna as the ceremony was to honor
A number of real estate marketing companies that were in continuous cooperation with Tatweer Misr and witnessed many celebrities
As everyone thought that tatweer misr was preparing to launch a new phase of Ii Monte Galala Ain Sokhna
Hours before the launch, tatweer misr began in an Out Door advertising campaign to reveal a project name
An advertising campaign titled Phia el ain el Sokhna to some believe that the name given to the new phase of
Project il Monte Galala Some speak that a new phase is Phia il Monte Galala
Almost an hour after the concert, the biggest event will be issued with the hand of Ahmed Shalaby that the tatweer misr
Launches a new project in Ain Sokhna called Phia Ain Sokhna
It is its second project in Ain Sokhna after Ii Monte Galala which has achieved technical success in the real estate market and selling
Is one of the best-selling tourist resorts in Ain Sokhna and decided to tatweer misr to bring the experience again
Project in Ain Sokhna in the same privileged location in the city of Galala to be Phia Ain Sokhna piece of paradise
On the land of the city of Galala because it will be a completely separate piece of the village of Ii Monte Galala where the You will take a piece of land of their own in Ain Sokhna, which is the piece on the sea immediately after it
Ii Monte Galala constructions above the Galala Plateau to begin its new project directly on the sea
2-The area of ​​Villa Ain Sokhna ?
We also talked that the tatweer misr took the piece that is directly in front of the sea with a separate beach from Il Monte Galala and separate services
To be a separate Phia village has been announced that phia is located on an area of ​​18 acres
72843.38 square meters to be this large area divided into only 20% buildings and 80% green areas and services
When Tatweer misr chose this piece to identify and collect in Villa Ain Sokhna sea view of Ain Sokhna
The majestic beauty of the mountains of Ii Monte Galala is unique
So the location of the village of Ain El Sokhna is one of the distinctive resorts sites in Ain Sokhna
3-location of phia Ain Sokhna ?
Tatweer misr has always been chosen since it started to build communities and resorts are the tourist choice
Strategic location in its project to make you all that is unique from a unique location and spaces, services and features
4-Where is Phia Ain Sokhna located ?
It is located near Porto Sokhna at a distance of 11 km and away from the central axis is the new administrative capital
About half an hour and about 7 kilometers from Cairo Gates
It is about 7 km away from the Mövenpick Resort and 3 km away from the Emirates Gas Station
It is the first step down from the path of His Majesty, which was established through the preparation of the Egyptian armed forces and carried out the highest standards
Engineers have constructed roads where it is specially paved for the city of galala to be a global road and it is shortened
The road to Ain Sokhna many as it is based on the highest services on the road
Phia Ain Sokhna makes you the closest to it from all directions and roads where it is
5-How far is phia Ain Sokhna ?
It is only 40 km away from Tarbak Suez Sokhna, 95 km away from Katameya El Sokhna road
Away from Cairo-Suez highway 120 km, by creams Zaafarana 120 km
By Hurghada Zafarana 320 km
6-Services and features of the village of Ain Sokhna Phia Sokhna ?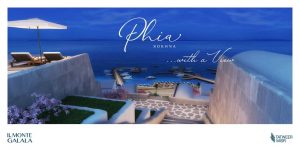 The phia Ain Sokhna is characterized by a set of distinctive services to make you enjoy the atmosphere of luxury and relaxation within phia Ain Sokhna
It has offered a range of unique services at the resort of Sokhna
.Crystal lakes, green spaces
The largest cultural and sports center with an archeology center, the first football golf course and a huge range of stadiums including many maths and special activities
Private beaches
Mountain Park
A huge commercial and service area with a range of international shops, restaurants and cafes
Private children's areas, swimming pools and private beach
Swimming pools and waterfalls where the development of Egypt was interested in providing a range of lakes and shawls to magnify its attractive landscape
Spa, gym and the largest equipped gym
Yoga and recreation to make you feel a life of luxury and relaxation
International hotels for visitors and tourists are the House Hotel & Residence Royale
Parking spaces & medical services Resort
maintenance, security and 24-hour security
With these distinctive and unique services, one of the unique features of Tatweer Misr in Via Sokhna is that it is
All chalets in the resort have made a large terrace for each chalet in which there is a special Jacuzzi chalet
To provide you within the halihec unique hotel service
7-Phia Sokhna village designs ?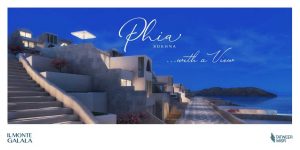 The village of is fully designed to be all units of the View View and that is why the phia project logo
With a View Because it puts you everywhere in the village of Villa Sokhna see the sea full view anywhere in the resort
The phia Sokhna is set up on two terraces to prepare you for a complete view
As we mentioned, a large terrace chalet is designed for you with a unique Greek heritage and design
phia Ain Sokhna in its designs embodied the true meaning of simplicity, luxury and richness at the same time to make you
You feel that you live in a rich world of meanings as the reality of the designs at VIA makes you feel excellence and sophistication
As elegance in the facades of chalets and gravity and contemporary colors it makes you your life unique content and form
8-Spaces of Phia Sokhna ?
Tatweer Misr has returned a big difference in the areas of the village of Villa Ain Sokhna as it provided large and small areas to meet all the needs of customers
Chalets lofts Phia Sokhna
It is a group of chalets located in Phia Sokhna on the crystal lagoons where it is
Characterized that in front of each of the chalets lofts Phia Sokhna private beach of sand and crystal Lagoons where
Space chalets : Number of rooms in chalets
70 square meters
1 room
95 square meters
2 room
112 square meters
3 room
Spaces Chalets : Number of rooms of Chalets
80-85 square meters
1 room
112-115 square meters
2 room
127-139 square meters
3 room
9-Phia Sokhna prices ?
:Average prices have been set by Tatweer Misr for chalets as follows
The chalets spaces : Prices of chalets
80-85 square meters
2,000,000
112-115 square meters
3,000,000
127-139 square meters
4,000,000
10-Phia Sokhna payment system ?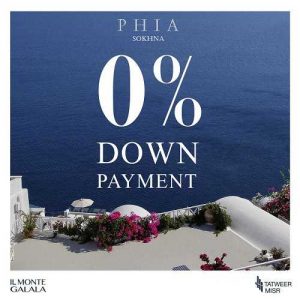 Tatweer Misr, as usual in its previous project, provided phia Ain Sokhna the longest repayment period
% 0  Downpemnt
& 10 years.
The second payment system is 10% over 7 years
phia Ain Sokhna Misr Development Company
How to book at Phia Sokhna ?
EOI 60000 Egyptian pound for one room area
EOI 80000 Egyptian pound for tow room area
EOI 100000 Egyptian pound for three room area
After reviewing the top 10 information about phia Ain Sokhna, take the perfect opportunity for you

Which is one of the largest and most important companies in the real estate market it puts you in a huge investment project will be

One of the most important projects that attract tourists to Ain Sokhna puts you on the edge of successful real estate investment

At Phia Ain El Sokhna you will live in a luxury resort resort that is full of luxury and development of everything to make you

Feel like you're in the right place with phia El Sokhna

Now and be one of the first initiators of booking in phia Ain Sokhna reservation and continue Mobile or WhatsApp