Gardenia City Subbour
strongest alliance in the Egyptian real estate sector, represented by Hyde Park, of Sabour, and in partnership with the National Bank of Egypt and Banque Misr
Al-Ahly Real Estate Development Company is Sabbour, which is one of the strongest allies and one of the best real estate companies that is keen to take care of choosing the most distinguished strategic sites to implement its projects on it with the latest international designs so that the greatest projects represented in a residential compound with integrated services and facilities are taken into account, taking into account the different tastes. And age groups, all human needs, at competitive prices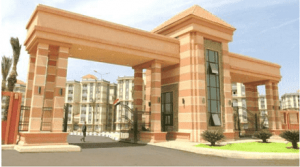 Gardenia City Compound location
Gardenia City Compound is located at the beginning of Suez Almaza Road
The Gardenia City project is located at the end of Thawra Street
Gardenia City compound directly overlooks Suez Road
In addition, Gardenia City Resort is minutes away from the settlement, or Heliopolis
Gardenia City is located in front of the airport
Gardenia City, near Zahraa, Nasr City
Residential unit spaces and prices within the Gardenia City project
The project area is 600 acres, complete with facilities and services, green spaces are 159 acres, and commercial services have been established 27,000 m²
:Apartments
The spaces from 120 m², 3 bedrooms, and a bathroom
Fully finished and ready to live from now
Booking and receipt advances starting from 90,000 EGP
The installment system is over 6, 7 and 8 years
Gardenia City Sabbour Real Estate Payment System
In equal installments and without interest
Stand Alone Villas
The spaces from 400 m²
Plus, fully finished and ready to live from now
Twin House Villas
The spaces start from 280 m²
Fully finished and ready to move in and live now
Reservation and receipt provider starting from 500,000 EGP
Payment system: in installments over 6, 8, 10 years, in equal installments starting from 35,000 thousand EGP and without interest
Residential apartments in Gardenia City Sabbour Real Estate
The spaces from 120 m²
Fully finished and ready to go
Additionally, it consists of 3 rooms and a bathroom
Residential unit prices start from 900,000 EGP and go up to 1,200,000 EGP
Payment systems in Gardenia City
first system: 10% down payment and the rest over 6 years in equal installments without interest
 second: 15% down payment and the rest over 7 years in equal installments without interest
third system: 20% down payment and the rest over 8 years in equal installments without interes
The villas are twin house
Area from 280 m²
Prices start from 4,500,000 EGP up to 6,150,000 EGP
Independent units
Space from 400 m²
Prices start from 6,500,000 EGP up to 8,000,000 EGP
All units are fully finished and ready for delivery
Villas payment system
 first system: 10% down payment and the rest over 8 years
second: 15% down payment and the rest over 9 years in equal
The third system: 20% down payment and the rest over 10 years in equal installments without interest
Reservations will start next week
Reservation of residential units: 50,000 EGP, fully redeemed in case of non-purchase.
Villas Reservation: 100,000 EGP, fully refundable if no purchase is made.
Selection of units with priority reservation
In addition to that maintenance 10% is paid on a year, 6% ؜ is paid on receipt, and 4% is paid on a year
Gardenia City Subbour
The most important services of Gardenia City compound
Gardenia City Compound is fully built with villas and apartments
Inside the compound there is an already built commercial mall
Additionally, shops are available in every residential complex of the resort
Several nurseries have been established in Gardenia City
In addition, a mosque with a capacity of 1,000 worshipers has already been built
A mosque with a capacity of 500 worshipers is actually built
In addition to that, there is a church inside the compound
Gardenia Sports Club was established, and it includes swimming pools of different sizes to suit all ages, men, and women, and various sports fields
In addition, there is a social building available in Gardenia City Resort to serve all customers
There is an integrated gymnasium in Gardenia City that includes the latest machines, and sports equipment with standard specifications
In addition, a 5-star full-service hotel is located in the project
In addition, 2 language schools and an existing Egyptian-Japanese school have already been built and fully built within the project
Gardenia City project, full-stage, owns natural gas service
In addition, there are parking spaces throughout the project to serve all residents of the resort
Maintenance and security 24/7
The company that owns the Gardenia City project and its previous most important works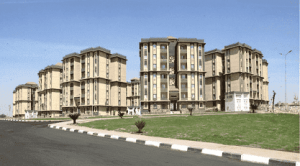 Al-Ahly Real Estate Development Company, Sabbour, the strongest ally in the Gardenia City Compound project, has implemented many major projects in the past, and those mega projects have left their mark in the real estate development world, and among the most important of these projects are the following
Katameya Residence
In addition to that, Hayat Residence compound
The Square
Platinum
Additionally, the Amwaj project
Arya
Lavinier
Additionally project Layan
Keeva Compound, 6 October
Gardenia City Subbour
Advantages of Al-Ahly Real Estate Development Company's projects
Al-Ahly Real Estate Development Company, Sabbour, selects the best strategic locations to establish the company's largest projects and the best architectural destination.
The company provides the best integrated services in its projects, which are
The company is keen on having a landscaped area with wide areas of services and special facilities
Providing special parks for children
Creating artificial lakes and creative designs of water bodies
The company is keen to establish swimming pools of different sizes to suit all ages, working to soften the atmosphere, get rid of high temperatures, and enjoy moderate weather in the summer and winter in each compound
All educational services are available within all Sabour projects, starting with nurseries, international education, schools, and international universities, and their graduates are granted accredited certificates
Sabbour provides commercial and hyper markets in all of its projects
In addition, the Sabbour Company built in all its projects hotels with the highest levels of hotel servicein addition
The company is keen to provide all security systems, and guarding throughout the day, seven days a week
Entertainment clubs are provided to enjoy the charming natural setting
Al-Ahly Real Estate Development Company, Sabbour, established paths for walking, exercising, as well as cycling in a calm atmosphere, away from the traffic congestion
The clubhouse was established with a smart system for all residential units of different sizes, and this is in all projects of Al-Ahly Real Estate Development, Sabbour
A trained medical team is provided at the highest levels within each project of Al-Ahly Sabour, in order to preserve the lives and health of the clients of Sabour's projects. Their daily life
Gardenia City Subbour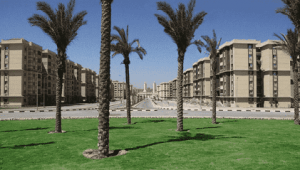 Gardenia City Sabbour Real Estate
Gardenia City Compound, with its distinctive strategic location, and the enormous area, is a project with integrated services and facilities, as you are our dear customer, you will not need to go out of the compound to buy anything because everything you dream about, provided by the company based on the project, which is the product of the strongest giant alliances in the world Real estate, and Al-Ahly Real Estate Development Company is considered the strongest ally because it has many years of experience, and owns many giant projects in construction and construction. The company has also been keen to provide easy payment systems and multiple spaces to suit all customers, and this is one of the golden opportunities for investment. Now, book your residential unit that suits you and do not let this guaranteed investment opportunity be lost
This is the only number for contacting sales. Please contact this number only. To respond to you regarding Gardenia City, there is no response. If you contact any other numbers, please adhere to that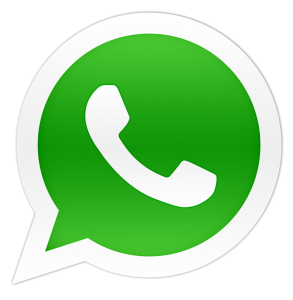 01004882362